Afternoon Tea at The British Museum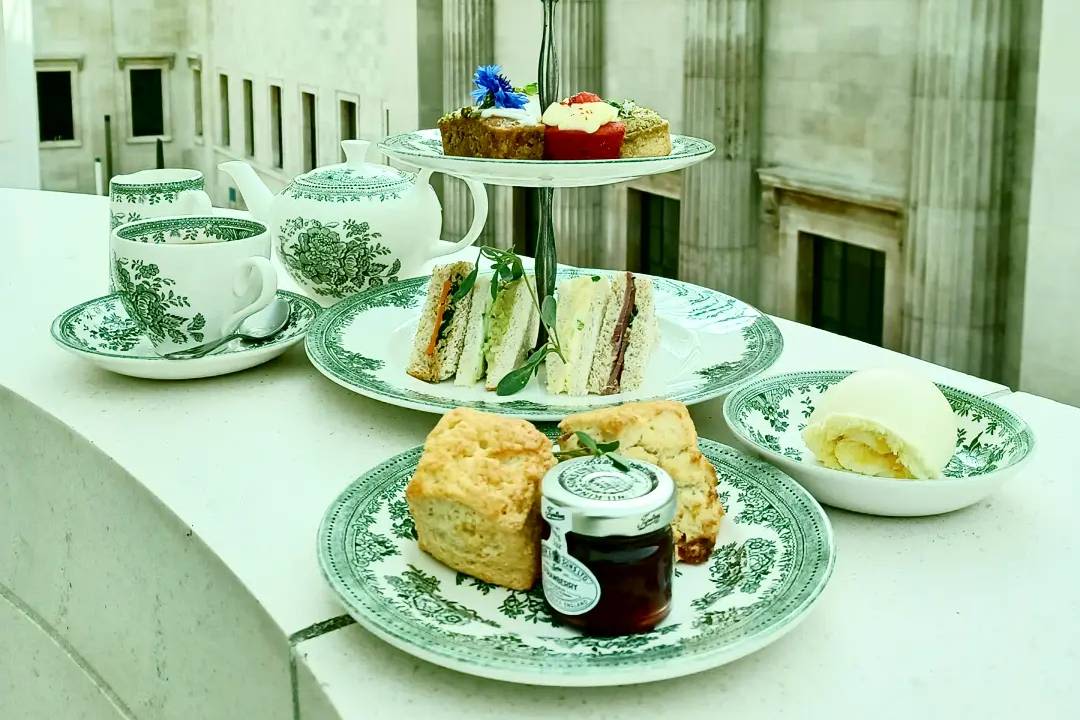 TOUR DESCRIPTION
Have a British tradition of afternoon tea at The British Museum.
Indulge in a selection of delicious loose leaf teas.
Tuck into finger sandwiches, cakes and scrumptious scones with clotted cream and jam.
Optional glass of Prosecco with the afternoon tea.
Afternoon tea at The British Museum with optional Prosecco
Gratuities (optional)
Additional food and drink
Transfers
Important Information
Schedule:
Days of Operations:Daily
Start Time:
• Afternoon tea* – 11.30 –17.00 (last sitting is at 16.00)
Venue: Great Court Restaurant, British Museum, Great Russell Street, WC1B 3DG
Please Note:
Last sitting is at 4pm
The maximum number of people per booking is six. If you would like to book for more than six people you will have to make another booking under a different name.
MORE INFORMATION
Afternoon tea at The British Museum
Embrace the British culture as you indulge in some traditional afternoon tea under the breathtaking roof of the British Museum's Great Court Restaurant. The British Museum is dedicated to human history and culture and houses a huge collection of artefacts from all over the world. It is a magnificent location for your delicious afternoon treat! Sit in the airy Great Court Restaurant under the Museum's stunning glass roof. The afternoon tea menu includes all the traditional delicacies to make this a true British experience!
Add a glass of Prosecco to your package for an extra treat! The Great Court Restaurant is an oasis of calm in the centre of Bloomsbury and a beautiful place to enjoy this great British tradition.
We can only cater to the following dietary restrictions: Vegetarian, Pescatarian and Nut Free. We are not able to provide Gluten Free, Dairy Free, Lactose Free, Halal and Vegan Afternoon Tea.
See the full afternoon tea and lunch menu here.